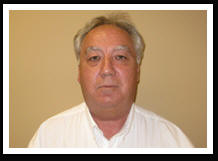 Bill Condon | Systems Design and Engineering Division Manager
Bill Condon is our Systems Design and Engineering Division Manager and is also our Sales Manager. Bill has been with Innovative Home Theaters, Inc. for the last 4 years and brings 35 years of high-end audio and video design and installation experience from the New York City, Greenwich, Connecticut and Boston, Mass. Markets.

Bill studied Audio and Video production at The School of Visual Arts in New York City. Bill is a Sony Certified A/V System Designer and is also certified by Denon, SymNet, OnQ, Thiel, and NuVo. Bill is also a Metro Orlando HBA Member as well as an ASID Partner.

Bill is an avid two channel audio enthusiast. In addition to his ongoing educational pursuits in the A/V field he is an active Drumset / Latin Percussion student. Bill is originally from the New York Metro area. His hobbies include golf, boating and music in all of its forms.