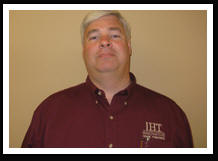 Brett Ogilvie | President & CEO
Brett Ogilvie is the President and CEO of Innovative Home Theaters, Inc. IHT is comprised of the award winning Residential Home Theater Division, the Lighting and Control Division and the Commercial Division that has worked with such clients as Marriott, Hilton and Planet Hollywood to name just a few. Brett has over 21 years of experience in Information Technology, Advanced Technology Systems and leading edge consumer electronics.

Brett is a retired Accenture Partner, where he headed up the North America Travel and Transportation Technology Group and served numerous fortune 100 companies across the globe. In addition to being the President and CEO of Innovative Home Theaters, Inc., Brett is also a Principal with The North Highland Company, where he continues to serve fortune 100 companies, specializing in Strategic Information Technology Planning. Brett received both his Bachelor of Science with Honors and Master of Science Degrees in Computer and Information Engineering Sciences from the College of Engineering at the University of Florida in Gainesville, Florida.

Brett founded Innovative Home Theaters, Inc. in 2003 and has led the company to become Central Florida's premier Home Theater Design and Installation Services company. Brett is a CEDIA Certified Installer, Certified ISF Calibrator, Certified HAA Calibrator, Certified AVAD D2B ESC Installer and has received advanced training from OnQ, Symetrix, Colorado vNet, HDMI Group and many other organizations.

Brett is an active member of the Metro Orlando Home Builders Association (HBA), the American Society of Interior Designers (ASID), Consumer Electronics Association Tech Home Division (CEA), CEDIA and the Stirling Sotheby's Global Gallery. Brett is also a founding member of the Orlando Digital Alliance group and the Outdoor Lifestyles in High Design Alliance. Brett has been featured as one of Central Florida's outstanding subcontractors in the Orlando Magazine. Brett is also a Certified State of Florida Licensed Electrical Specialty Contractor. Brett is an Orlando native and enjoys working with all of the IHT customers.